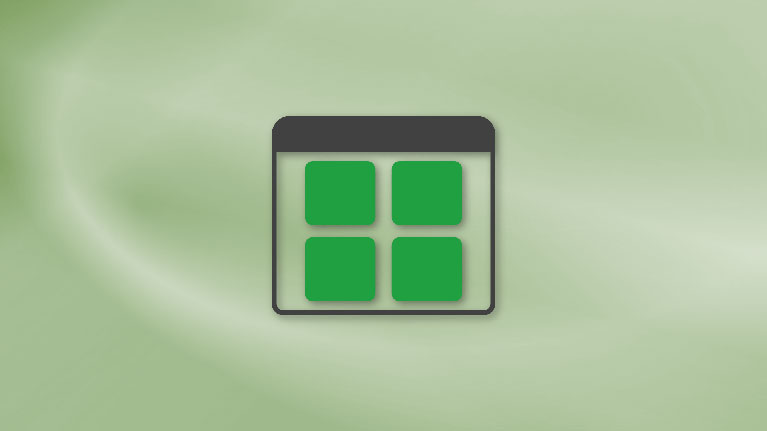 Fastcat's workspace is composed as follows: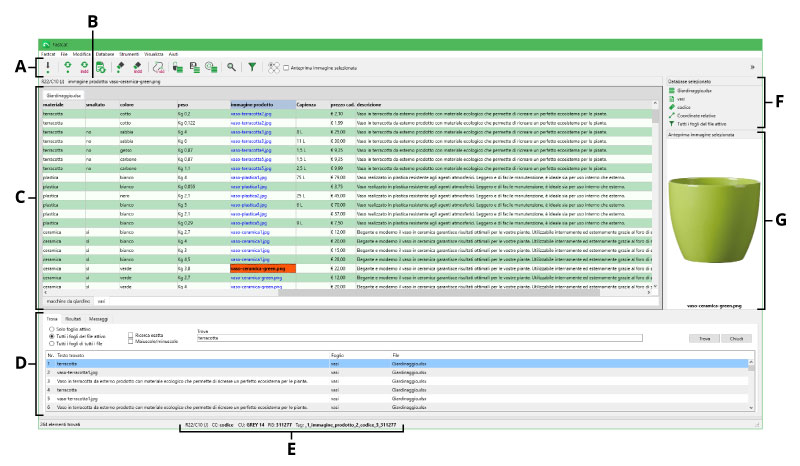 Function Bar (A)
The main function bar i.e. all the functions with which we insert, update, delete the data in InDesign.
Selection coordinates

(B)
The selection coordinates indicate the coordinates of the selected cell within the xls or xlxs database on which you are working.
Database window (C)
Database window is workspace where the spreadsheet data contained within the database file in xls or xlsx format is displayed.
Search and messages panel (D)
The search and messages panel displays the results of all searches carried out both on the data of the spreadsheets contained within the database file and on the searches carried out within the InDesign document.
Selection and grouping coordinates

(E)
It has the same use as the selection coordinates and in addition they indicate the grouping column to which the selected data belongs.
 Project Information (F)
The main basic settings of the project you are working on are displayed inside the side panel. This information is:
Active database

Active sheet

Unique Code Field
Linkage TAG method
Update method set
Preview image (F)
This panel displays the image preview for the selected cell. Images that do not have a preview are displayed as Preview not available, images that have not been found are displayed as Image not found.