Choose the best method to paginate, perfect for you
FrameEditor and Fastcat are the two TESLA software, with different characteristics in terms of use and need for use. They are able to satisfy any paginate production need: from the automatic daily publication of catalogs to the manual creation of price lists and brochures.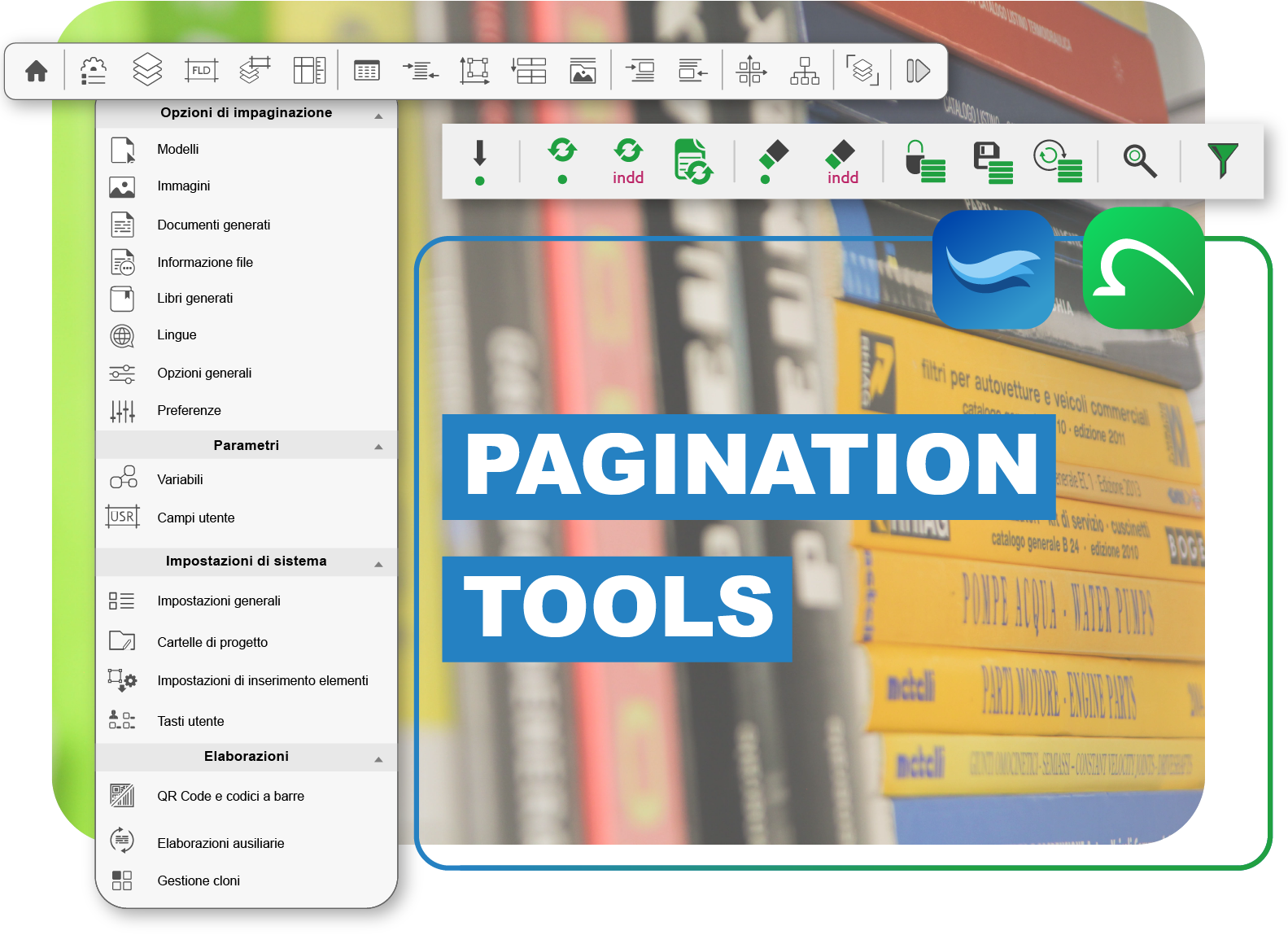 To paginate manually and updating easily
Grow your business with Fastcat's new assisted and fast pagination method
You take care of creativity, Fastcat takes care of precision
Fastcat is the software designed for creatives and for who want to paginate catalogs, price lists and brochures manually without mistakes.
Graphic designers will take care of the graphic setting, while Fastcat will take care of data entering and updating in InDesign.
The data will be included from excel sheets into InDesign via Fastcat to be updating automatically, without any mistakes.
His user friendly interface allows you to work directly with Adobe InDesign with a clear time and cost optimization. Discover how publishing with Fastcat and Adobe InDesign.
Sign up to our newsletter

Desktop publishing: automatic, fast and correct.
Some examples of catalogs and price lists made with FrameEditor
Consolidate corporate communication, take advantage of FrameEditor's automatic pagination for your catalogs
FrameEditor the publication software for catalogs and price lists completely automatic
FrameEditor, desktop publishing software, produce professional publications with safety quality of Adobe InDesign and Adobe FrameMaker. It paginate in monolingual, multilingual and sequential multilingual mode.
FrameEditor is able to manage multiple data input sources from any Data Base system on the market (AS / 400, SQL Server, Oracle, etc.) including single-user systems up to simple spreadsheets (Access, Excel, etc.) and systems such as Drupal, Liferay, Argo, Navision.
The program can automatically paginate publications using a system of multiple layouts, even processing a publication with different layouts for each single page.